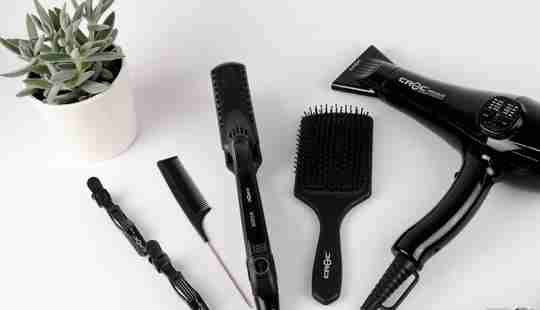 1. Limit your hair styling
The excessive use of hair styling products can damage your hair over time, and if you use too many different products all at once, its particles will clog up your hair follicles, therefore blocking hair growth.

The heat of styling equipment such as curling irons and hair dryers can also damage your hair — especially when you use them daily. Also, it can damage the scalp when the heat is too high and it's close to the skin. The most recommended way is to air dry your hair naturally.
It's also useful to avoid hairstyles that will pull your hair too much. Not only is it stressful for the scalp, but it can also cause additional hair fall and breakage.